Our proficient team at Pathway projects has years of experience with Tenant Improvement Services. We have been navigated tight business schedules, worked around unknown structural conditions, and even removed unsafe materials from sites. These show our ability to successfully take on any challenge. Hiring us to fulfill your tenant improvement needs signifies choosing a general contractor with a team of specialists and expertise at every turn.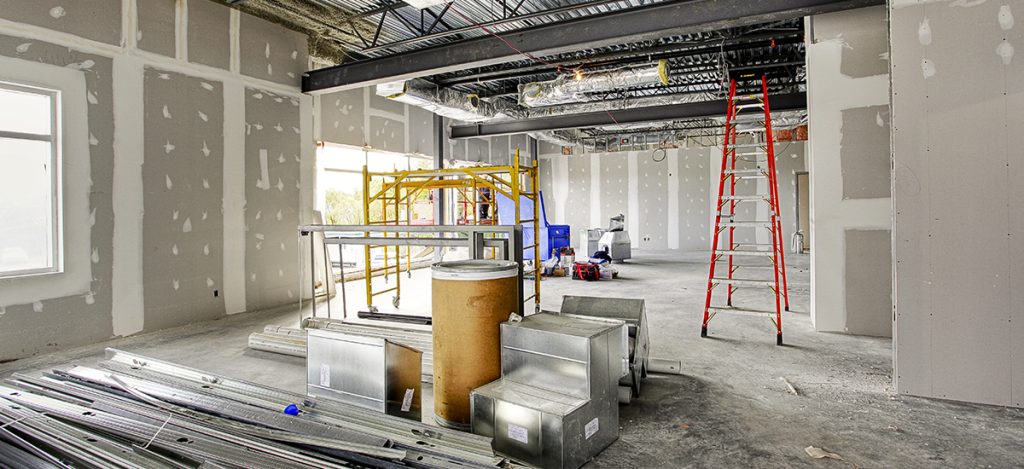 CHOOSE THE BEST FOR YOUR NEXT TENANT IMPROVEMENT PROJECT!
Detailed planning and cost projection is important to effectively execute a tenant improvement project.
When a space is not meeting its functionality needs, a commercial restoration discussion needs to take place between the tenant and owner of your space. At Pathway projects, we understand the importance of working around your tenants when improving a property.
Our tenant improvement services are designed to help you with an existing space and with our expert team, we can help you to convert your space and make it functional as well as visually attractive. Whether it is an empty shell or building that needs modifications, we have qualified individuals to undertake the tenant improvement services that you require.
We apply carefully designed safety programs, personnel training, modern equipment, and smart processes to ensure a safe environment.
Leave your message now.