Pathway projects we have professional construction management services for our valuable clients. Our professionals are specialized enough to deal with different building processes through their excellent knowledge of construction management consulting services. We guaranteed the planning, design, and construction of your steel building project is carried out expertly from start to end.
Our functions of Construction management services include,
Evaluate project objectives and planning of scope, budget, schedule, performance requirements, and selecting project participants
Boost resource efficiency that encompasses labor, materials, and equipment optimization.
Implement several operations through effective coordination.
Control of planning, designing, estimating, contracting, and construction throughout the process.
Moderate mechanisms to assist in resolving any conflicts arise.
Comprise different methods of analyzing benefits and risks associated with decisions made.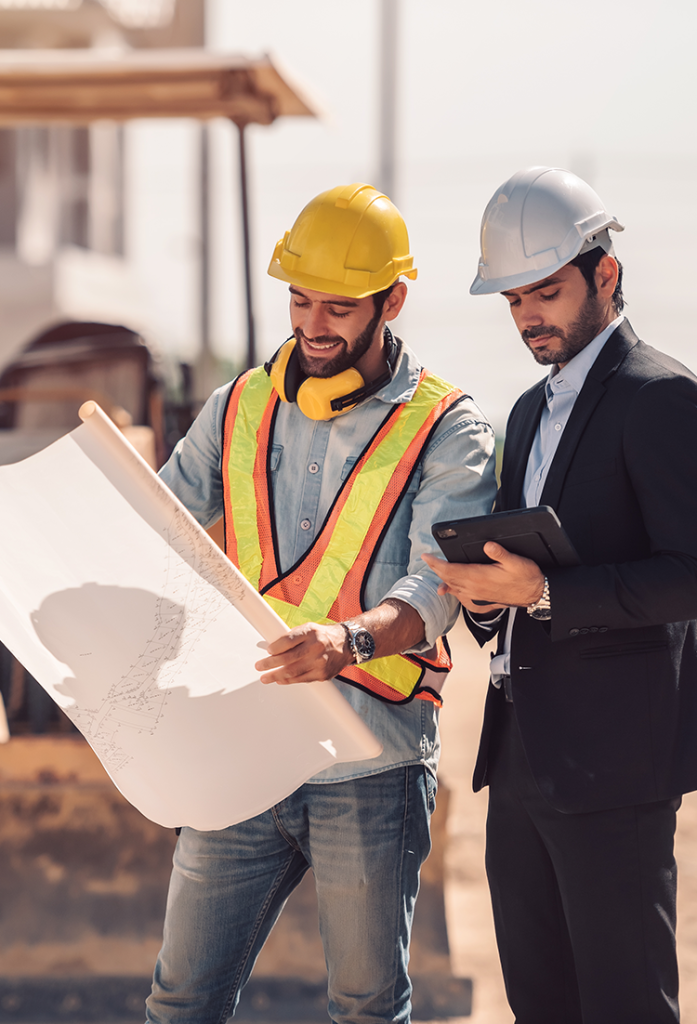 How do we construct a project?
1. Pre-Construction Phase
This phase is critical to any project's success. During this stage our project team gets organized, united in their vision and the basis of project communication and process is placed. We believe without a strong foundation; a construction project can easily become unsystematic, which will lead to have gaps in the process and possible schedule delays. Hence, we have a formal approach for developing cost, scope, and schedule to execute the construction on time and in control.
Initial meeting to discuss the project
Planning the design
Estimating costs and offering cost-saving options
Working on the project scope
Recognizing possible issues & outlining solutions
Value engineering
Site selection and feasible study
Assessing the condition on site
Checking existing utilities
Deciding equipment required
Life-cycle analysis
Outlining emergencies for both client and contractor.
The pathway project team is ready to take on the management role during the construction execution phase. Our specialists coordinate with  contractors in order to understand the scope of work from the moment physical construction begins until physical construction ends.
In this stage we review the project scope, safety requirements, schedule and budget, contract requirements and building plans.
3. Post- Construction Phase
As the construction nears its end, we perform several events and processes.
A punch list of items that need further attention is created and those items are addressed. All documents related to the project are handed over to the owner, and the owner's team is trained on how to operate all system. All these steps are in place to make sure that the client is satisfied with the final product for years to come and ensure the feasibility, quality, and safety of the building and those inside.
We apply carefully designed safety programs, personnel training, modern equipment, and smart processes to ensure a safe environment.
Leave your message now.